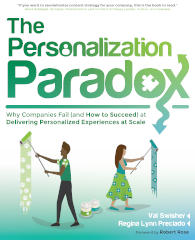 The Personalization Paradox: Why Companies Fail (and How to Succeed) at Delivering Personalized Experiences at Scale
by Val Swisher and Regina Lynn Preciado.
$35.95 (print), $24.95 (ebook).
According to Infosys, 86% of consumers surveyed indicated that personalized content has some impact on what they purchase, and 25% said that personalization plays a large role in their purchases.
And yet, looking at the data, two things stand out: 1) Most companies say that personalizing the customer experience is a critical "must have," and they have the statistics to back it up. 2) Very few companies believe they are delivering enough personalized content or that they are delivering it well.
What's holding these companies back from their personalization goals? And how can you avoid the pitfalls and make personalization possible with your own enterprise content?
In this book, global content strategy expert Val Swisher and senior content strategist Regina Lynn Preciado show you exactly what it takes to deliver personalized experiences at scale. You'll learn:
Why personalized content is imperative to the enterprise
Why so many companies fail to deliver – and how to avoid the pitfalls
The five dimensions of content standardization
How to bring people, technology, and process together
The impact of big data and artificial intelligence
The only way to deliver personalized content at scale is to automate the process at the point of delivery. And for that to work, you've got to change how you "do" content.
The Personalization Paradox: Why Companies Fail (and How to Succeed) at Delivering Personalized Experiences at Scale shows you how.
About the Authors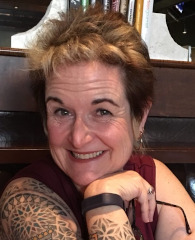 Val Swisher
Val Swisher is the Founder and CEO of Content Rules, Inc. Val enjoys helping companies solve complex content problems. She is a well-known expert in content strategy, structured authoring, global content, content development, and terminology management. Val believes content should be easy to read, cost-effective to create and translate, and efficient to manage. When not working with customers or students, Val can be found sitting behind her sewing machine working on her latest quilt. She also makes a mean hummus.
Val is also the author of Global Content Strategy: A Primer, a guide for companies that are developing a worldwide content strategy.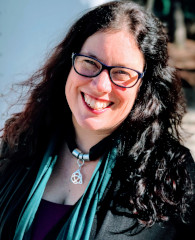 Regina Lynn Preciado
Regina Lynn Preciado is a senior content strategist with Content Rules. She helps companies transform how they organize, manage, and leverage content. Regina works with communicators in marketing, documentation, support, and training — sometimes all at once! Her clients include tier 1 companies in high-tech, life sciences, manufacturing, and financial services. She lives a dogspotting lifestyle.
What are they Saying?
"This is a powerful book on how today's enterprise can make personalized content happen. Use it wisely and succeed while your competitors flounder."
— Joe Pulizzi, Founder, The Tilt and Content Marketing Institute
"I love love LOVE this book. It puts the focus—finally!—on the lynchpin of any truly effective personalized online experience: well-structured, well-prepared content. The result? Actionable, useful content when, where, and how your audience needs it. Insightful, instructive, and a highly enjoyable read. Everyone needs this book, now."
— Kristina Halvorson, CEO and Founder, Brain Traffic. Author of Content Strategy for the Web
"Finally, a clear, concise, and common sense approach to creating personalized content experiences at scale. Solid advice for now and into the future. A must-read for any content professional."
— Scott Abel, The Content Wrangler
"Val and Regina have finally written the long-overdue manual on how to actually realize the potential of personalized content. Following their advice is a sure roadmap to success!"
— Leslie Farinella, Chief Operating Officer, Xyleme
"Many industry experts have written about the importance of personalization, but this is the first book that really lays out the map of how to get there. The authors give you the hard truths, busting more than a few big myths along the way. It's a realistic look, born from decades of experience, at what you'll need to consider to make the magic happen."
— Rahel Anne Bailie, Founding CEO, Content, Seriously Consulting
"Val's new book is a how-to guide to enterprise-grade content personalization strategy. The Personalization Paradox should be required reading for anyone involved in the digital customer experience value chain."
— Shane Cumming, Chief Revenue Officer, Acrolinx
"Is your company seeking the holy grail of content personalization? You're in for a wild ride. The adventure begins with an apparent paradox: standardizing your content. With this book, Val and Regina lead the way."
— Marcia Reifer-Johnston, Author of Word Up! How to Write Powerful Sentences and Paragraphs (And Everything You Build from Them)
"If you're looking to communicate in the new online world, this book is a must. Today, effective writing requires so much more. In this book Val and Regina break the components down to basics, and show you in easy steps what you need to do to communicate, and avoid those errors you're seeing every day."
— Mark Gross, CEO of Data Conversion Laboratory
"Val and Regina have created an important reference book. No relevant aspect is left unexamined. A must-read for everyone involved in content creation!"
— Stefan Kreckwitz, CEO of Congree Language Technologies
"The Personalization Paradox is required reading for anyone responsible for delivering personalized information to a customer, employee or partner. Val and Regina skillfully map, chapter by chapter, a process to develop a strategy and plan. The result is an ingenious process of how to navigate the maze of requirements to develop optimal content, metadata and processes. As Charles Cooper states, this is not a technological change. This is a cultural change. Val and Regina present a fabulous methodology that is compelling and adaptable."
— Chip Gettinger, VP Global Solutions Consulting, RWS
Book Extras